Does Janine have an issue with Julie Anne?
2022-07-05T07:00:00.0000000Z
2022-07-05T07:00:00.0000000Z
The Manila Times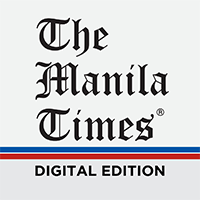 https://digitaledition.manilatimes.net/article/282269554097029
Entertainment & Lifestyle
D OES it really matter who broke up with whom? This seems to be an inevitable question following the contradicting statements of Pilita Corrales and Dianne Medina on the breakup of Janine Gutierrez and Rayver Cruz. Pilita's son Ramon Christopher is the father of Janine and who the latter fashionably addresses as Mamita. On the other hand, Dianne is the wife of Rodjun, Rayver's brother. Quoting her granddaughter, Pilita revealed in a vlog interview that it was Rayver who had called it quits. "Umatras" was the exact word that Pilita used. As the story goes, Janine's revelation stunned Asia's Queen of Song, who had approved of Rayver as her apo's boyfriend. Immediately, Dianne came to her brother-in-law's defense, saying that as far as she knows, Rayver is not the kind of boyfriend who'd initiate a breakup. Earlier, Rayver had already clarified that there was no third party that ended his relationship with Janine. In fact, Rayver had already been planning his and Janine's future, such as building their dream house as though he was so sure they'd end up as husband and wife. Netizens insist that Dianne didn't exactly like Janine as her future "bilas," and that she was merely dipping her finger into the breakup issue. Between Pilita and Dianne, netizens maintain that it's the former who has the authority—and the credibility — to say anything. After all, Pilita is more related to Janine by blood than Dianne is to Rayver. Most importantly, Pilita's vlog interview was based on what her granddaughter had told her in confidence, while Dianne's take was on general terms. Janine's eventual network transfer last year certainly proved to be a sign of things to come. What immediately followed was a falling out, which was to be expected. Over at ABS-CBN, Janine has found a new scrèen partner in Paulo Avelino. The two appear to have tak-en their working relationship to greater heights, yet there is no confirmation if real-life romance has ensued. Meanwhile, it's no reason for Rayver to accept his fate as it supposedly is. With Julie Anne San Jose as cohost in GMA's "The Clash," Rayver has found himself the next girl he can possibly woo. To be fair, the two look good together. And if reports are accurate, Rayver and Julie Ann are now an item. In what seems like a neck-and-neck competition of sorts, it's a tie! If all is fair in love, as the song goes, why then are there reports that Janine unfollowed Julie Anne on social media? Was it because Rayver ended up with her? Could it be taken to mean that Janine is jealous of Julie Anne? But if her attention is now focused on Paulo, then whoever is Rayver's girlfriend shouldn't bother Janine at all. If so, this negates Janine's statement that she has put everything behind her. Perhaps, compared to her situation now, Janine sees a better future for Rayver and Julie Anne, whose extra closeness is not coterminus with their hosting stint. The Clash's last season ended in December last year, yet the two seem even closer now. In contrast, just as we are, Janine isn't sure whether she and Paulo will maintain the same degree of closeness after their projects. Will they still bask in the feeling of paradise exactly like their hushhush Palawan getaway?
en-ph