PATIKUL-BASED ABU SAYYAF YIELDS TO MILITARY CAMP NAVARRO, Calarian, Zamboanga City:
JULMUNIR I. JANNARAL
2022-08-13T07:00:00.0000000Z
2022-08-13T07:00:00.0000000Z
The Manila Times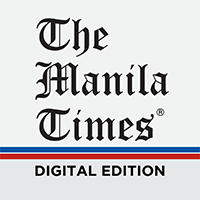 https://digitaledition.manilatimes.net/article/281779927904948
Regions
A Patikul-based Abu Sayyaf Group (ASG) member handed over his M79 grenade launcher to the soldiers of the 20th Special Forces Company (20SFC) in Patikul, Sulu on Sunday, August 7. Lt. Col. Abdurasad Sirajan, spokesman of the Western Mindanao Command (Wesmincom), on Wednesday said Alias Junjun, 29 years old, a resident of Barangay Panglayahan, Patikul, yielded to the military troops at the 20SFC Headquarters at Sitio Laum Ad, Barangay Bakung. Junjun was affiliated with the group under ASG sub-leader Morasil Mudjahirin under the late ASG leader Hatib Hajan Sawadjaan. MGen. Ignatius Patrimonio, commander of Joint Task Force Sulu, said the surrender of Junjun was through the joint efforts of the local government unit (LGU) of Barangay Bakung, Kadday Mampalam, and Kaunayan, all of Patikul, and the 20SFC of the 6th Special Forces Battalion under Lt. Col. Harold Nemeño. The two-star general also said that the sustained mass base operations that are being conducted by the 20SFC in the area also contributed to the surrender. Lt. Gen. Alfredo Rosario Jr., Wesmincom commander, said the Muslim rebel will undergo the rehabilitation and reintegration programs prepared by the regional and provincial governments in the area. He also said that he is very thankful for the continued support of the LGUs and stakeholders. "Rest assured that we will be more than motivated to work hard to get the remaining terrorists who are still out there, still undecided and still confused," Rosario added.
en-ph