Five common business strategies to counter inflation
KATHRYN JOSE Kathryn Jose is a multimedia writer who contributes stories on banking, finance, technology and entrepreneurship. She studied at the University of the Philippines Diliman.
2022-08-13T07:00:00.0000000Z
2022-08-13T07:00:00.0000000Z
The Manila Times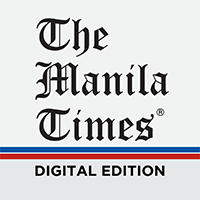 https://digitaledition.manilatimes.net/article/281848647381684
Business Times
INFLATION — the overall increase in prices of products or services over a period of time — particularly hurts small and medium enterprises (SMEs). This is because in addition to a reduction in their capital's purchasing power, suppliers tend to increase prices of raw materials and services. How can businesses cope? You can always expand to new markets and try to add clients but these are long-term solutions to a problem that in the meantime is eating away at profits. For the short term, there are two measures that can be taken. First is securing a credit line. This is a type of business loan that lets you borrow from a pool of funds whenever a business need arises. It's free to set up, and you only repay interest on the portion used, making it a good emergency fund for cash flow gaps or new business opportunities. A good option is First Circle's Revolving Credit Line, which lends out as much as P10 million for as low as 1.39 percent per month. Second involves changing short-term operational strategy. To quickly make up for revenue losses or cut unnecessary expenses, there are strategies businesses can use — either together or separately. The five most common ones, along with their pros and cons, are: Raising prices. B2Cs can stage a one-time large price increase when a key component of their products or services is greatly affected by inflation. For example, bakery owners charge more when wheat prices rise. However, to make higher prices less noticeable, it's best to increase gradually. For service-based and B2B businesses, raising prices regularly is actually a good practice since clients typically expect increases once in a while. B2Bs tend to increase pricing after a year with clients; some even use it to upsell customers into an extended lock-in period with previous pricing. When customers perceive that your products have superior benefits or quality than your competitors, increasing prices is fine and might even reinforce this perception. However, if your product or service isn't unique or if customers are particularly sensitive to price increases, prepare for clients to switch. Prevent this by offering something unique such as dedicated customer service or extra benefits such as one-time free servicing. Reducing product or service quality. Some businesses keep their prices stable by downgrading quality — substituting raw materials, decreasing sizes or reducing features. For example, a clothing shop might switch from 100-percent cashmere to a 50-50 cotton-cashmere blend. A cosmetics store may use ingredients that are waterproof but without sun protection. This strategy can actually cater to certain customer segments: those satisfied with simple, functional products and those who only need certain features. Done right, it also encourages customers to buy in greater quantities. If your brand image and customer priority is product quality, however, downgrading will create a bad brand image. Reducing profit margins. The goal of businesses is to have revenue exceed the cost of producing goods or services. However, you might have to do the inverse — reduce expected income — to increase sales. You can lower prices until they're too good to be true or offer big discounts to get customers to switch to your business. Lower prices can increase the number of customers and purchase volumes. At the end of the day, however, your revenues will be equal or less than your production cost. Customers may also equate lower prices with lower quality. Your long-term funds for operations will definitely deplete faster. This strategy is only good for a very short term. Changing the pricing model. Instead of an outright price increase, you can offer subscription-based pricing. This enables customers to pay for your services weekly, monthly or piecemeal. Bundling — collecting complementary products into one set — is another way of increasing revenue. Another pricing model is selling an item with options for addons, reducing their price every time an upgrade is added. Subscriptions can provide a more regular income and retain customers by spreading out costs for them. Customers are also given the illusion of choice since they can stop or renew subscriptions before monthly charges. Lastly, it's cost-efficient in the long term because orders and payments collections are automated. Bundling, meanwhile, prevents customers from focusing on individual prices and makes your bundled price seem like a good deal. It can also introduce a low-performing product or service, which customers might initially ignore but repurchase in the end. However, you must absorb a big loss upfront to set up your new pricing model and automation process. Changing product lines. Inflation changes customer preferences since they also adjust expenses to maximize purchasing power. SMEs can tap into this by introducing new products or eliminating slow-moving products to match customer preferences. This strategy increases revenues by reaching new customer segments, or focusing production on items that draw repeat buyers. However, research and development for new products might require a huge upfront if the products are complicated. It is thus important to gather customer feedback and track inventory regularly to ensure that the new product lines will be worth the investment. Whatever business strategy you choose, always consider resources, clients and expected revenue. You'll likely need funds for marketing, developing new product lines or increasing production. If you come up short on working capital, having a revolving credit line will ensure that these expenses are covered. More importantly, your new strategies will have to balance the capacity and profits of your organization with the value you bring to clients.
en-ph