Innovating medical solutions for Filipinos
As head of MSD Philippines, Andreas Riedel sees the need for the country to make health a national priority.
BY ANTONIO ALABASTRO
2022-09-23T07:00:00.0000000Z
2022-09-23T07:00:00.0000000Z
The Manila Times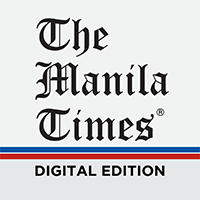 https://digitaledition.manilatimes.net/article/281921661910634
Boardroom Watch
"THE patients cannot wait, we learned this during the pandemic. MSD is putting patients first to save and improve lives with leading-edge science," said Andreas Riedel, a veteran pharmaceutical industry leader with over 20 years of experience. Riedel, the managing director and president of MSD Philippines who hails from Chile, also sees the need for the Philippines to make health a national priority. With that in mind, he has supported the drive for national vaccination efforts for Covid-19 and other diseases that are covered by the National Immunization Program. "Our medicines and vaccines are serving 2.7 million Filipino patients. We hope to see this double in the next five years," said Riedel, who in January 2022 succeeded Dr. Beaver Tamesis, the first Filipino managing director in MSD Philippines since it started operating in the 1960s. It was also MSD that introduced molnupiravir, an antiviral drug to help treat mild to moderate Covid-19. In the Philippines, molnupiravir, through a voluntary licensing agreement to create broad global access, has been made available through the compassionate special permit granted by the Food and Drug Administration. And under MSD Philippines' "Bakuna Muna" campaign, Filipinos are encouraged and kept up to date on recommended vaccines. The pharmaceutical firm's cancer campaign, dubbed "Hope from Within," advocates increased access to treatment options that may improve patients' overall survival and quality of life. Cancer is the third leading cause of death in the Philippines, with 189 out of every 100,000 Filipinos stricken with the disease. Every hour, four Filipinos die of cancer, according to the Department of Health. "Cervical cancer is the fourth most common cancer in women, and it may be prevented through regular screening, tests and with HPV (human papillomavirus) vaccines," said Mark Cabuloy, MSD Philippines communications manager. Hence, Riedel believes that the foundation of what MSD Philippines does in the country is to improve the lives of Filipinos who need medical care. "Saving and improving the lives of patients is the foundation of everything we do. We encourage our employees to experiment, learn and adapt to address the evolving needs of patients and our partners in the health care community," he added. Stints with three firms Riedel speaks English, Spanish and German, and his career has seen him working for German drugmaker Boehringer Ingelheim, US pharmaceutical and biotechnology company Pfizer, and now for MSD. With Pfizer, Riedel worked in Chile, the United States, Argentina and the Philippines for a total of 15 years. From 2018 to 2021, Riedel brokered the largest Covid-19 vaccine purchase agreement with the Philippine government, and more than doubled Pfizer Philippines' revenue. Riedel also helped shape the Philippine health care ecosystem by focusing on building long-term sustainability and extensive interface with external stakeholders. "I always did something I was not ready to do. That's how you grow. When you push through those experiences, that's when you advance the most. If you are feeling comfortable in your current role, [it] is a sign you need to change things up and experiment with something new," he said. "To climb the corporate ladder faster, look for experiences or stretching roles that take you outside your comfort zone. Along my development journey, my early managers wanted me to succeed and encouraged me to take risks to advance my career. Some gave me honest and uncomfortable feedback, which let me grow and develop my career faster," Riedel added. Riedel graduated summa cum laude with a Civil Industrial Engineering degree, and ranked highest academically with a Masters in Business Administration degree at Pontificia Universidad Católica de Chile, one of Chile's two pontifical Catholic universities. Ending up in the Philippines His childhood also saw him living in Uruguay, Mexico, Germany and Chile with his family, which helped prepare him for his professional life that will also bring him to different countries. And he has learned to love the Philippines. "We are really enjoying living in the Philippines. Coming from Latin America, I am always amazed by the many similarities that the Filipino culture has with my own country's culture: tradition, religion, importance of family," Riedel added. Back home in Chile, he remembers how Christmas is spent there, noting similarities with the Philippines. "How we love Christmas here in the Philippines," he said. He recalls spending the Christmas holidays in Chile with grandparents and extended families, describing this as one of his best childhood memories. It's summer in Chile when Papa Noel or Vijito Pascuero (Old Man Christmas) visits steamy Santiago's Plaza de Armas and its enormous conical tree decorated with hundreds of rag dolls. And on Christmas Eve, families also enjoy their own version of La Noche Buena (The Good Night). Married to Carla for 17 years, the Riedels have two adolescent children "who are open to change." "After two years of living in a new country, they always ask: Where are we going next? They have their own preferred list of countries," Riedel said. Even if he is busy, Riedel tries to be home in time for dinner with family, check up on each other, especially the kids, play with their pet dog, relax and end a great day. He exercises thrice a week to keep fit and healthy to support his family and lead his organization. After living in the Philippines and enjoying its beaches, Riedel looks to enjoy retirement with his family near the beach. Retiring from the corporate world is still far from his mind, but when he gets there, Riedel plans to continue impacting the lives of people as mentor to a start-up or doing volunteer work with a nongovernment organization or foundation focused on health care.
en-ph