Triple G is gone; is Canelo next?
ED C. TOLENTINO
2022-09-23T07:00:00.0000000Z
2022-09-23T07:00:00.0000000Z
The Manila Times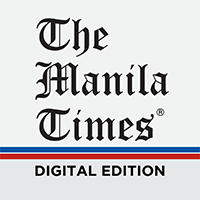 https://digitaledition.manilatimes.net/article/282196539817578
Sports
THE third meeting between Kazakhstan's Gennady "Triple G" Golovkin and Mexico's Saul "Canelo" Alvarez was a tough sell. Golovkin-Alvarez part 3 should have taken place in 2019 or shortly after their classic September 2018 rematch won by the Mexican on points. By the time the third fight took place last September 17, Golovkin was already 40 years old and forced to move up to 168 pounds (super middleweight) to challenge undisputed champ Alvarez. Going into the fight, Golovkin had looked vulnerable opposite Japan's Ryota Murata and Ukraine's Sergiy Derevyanchenko. As expected, the third fight was a dud. Alvarez ran away with a unanimous decision victory, winning by scores of 116-112, 115-113 and 115-113. Do not be misled by the close scores because Alvarez won with plenty to spare. Alvarez pummeled Golovkin in the first eight rounds and the latter only opened up on offense in the ninth stanza. Golovkin did try to rally, but Alvarez had already piled up a huge lead. Experts averred that Golovkin won, at the very least, three rounds. Alvarez fought with an injured left wrist but it didn't matter because Golovkin's offense was inexplicably anemic. Post-fight statistics showed Golovkin landed only 23 percent of his 521 punches. So tentative was Golovkin that he only threw 10 punches to the body. Alvarez landed 85 power punches compared to Golovkin's 46. The third fight, in terms of payper-view (PPV) buys, turned in poor numbers. The fans sensed it was going to be a stinker and didn't bother to dig deep in their pockets. The promotional outfit behind the fight, DAZN, claimed the fight generated 1.06 million PPV buys "globally." But sources claim that in the United States, it generated only around 600,000 PPV subscriptions. This is a disappointment when you consider that in the US alone, the first fight in September 2017 recorded 1.3 million PPV buys and the second 1.1 million. Golovkin (42-2, 1 draw, 37 knockouts) promised to continue fighting and hinted at a return to the middleweight division where he is still the WBA-IBF champ. The big paydays may be over though following his pathetic showing. Alvarez, 57-2, 2 draws with 39 knockouts, did just enough to beat Golovkin. Still, there are loose whispers that he may no longer be the same fighter, too. While Alvarez beat Golovkin, his performance was not pound-for-pound material. In other words, Alvarez looked ordinary in the fight. Alvarez looked spent at the tail-end of the fight. The fact that Alvarez failed to stop an old and passive Golovkin left many unimpressed. Alvarez is quick to blame the wrist injury he suffered for his pedestrian performance. Alvarez is only 32 years old, but we are talking a lot of mileage here as he started boxing at age 13 and turned pro at 15. Alvarez may be 32 going 40. Russian Dmitry Bivol dominated Alvarez last May 7, handing the Mexican his first loss since 2013. Alvarez was never in the fight and totally outclassed. In the case of Alvarez though, there are still those who believe that he can come back big. He did injure his wrist against Golovkin and Bivol was just too big for him. Alvarez will have to tread lightly, though. He wants another shot at Bivol but many are saying he may be better off picking on somebody his size. Bivol is just too big and skilled a tactician. Many believe Alvarez is too small to compete at light heavyweight (175 lbs). While Alvarez did win the WBO light heavyweight crown in 2019, it came against a washed-up Sergey Kovalev. As of this writing, Bivol is booked to defend his WBA title against Mexican Gilberto Ramirez on November 5. A win by Bivol will set up a third meeting with Alvarez. Bivol is dead-set on proving that his win over Alvarez was not a fluke. The Russian champion even indicated that he is willing to trim down to 168 pounds and fight Alvarez at super middleweight. Alvarez hinted that he may be out for as long as a year as he works on getting healthy. The problem with his left wrist is actually an old one as he also injured it in his 2017 win over Caleb Plant. Alvarez has fought six times in the last 21 months and his body is clearly breaking down. He admitted running low on fuel against Golovkin but attributed it to the wrist injury that forced him to rely on one hand. Alvarez also disclosed that wrist issues bothered him in the Bivol fight. Alvarez hopes to return to the ring fully healed and recharged next year. Alvarez is out to prove that he is still the king of the boxing mountain.
en-ph