Private sector or government: Which business loan source is better?
SME FIRST CIRCLE JESS JACUTAN Jess Jacutan is the content marketing lead for First Circle, an SEC-registered financial technology company that has been empowering SMEs through funding and free growth tools since 2016.
2022-10-08T07:00:00.0000000Z
2022-10-08T07:00:00.0000000Z
The Manila Times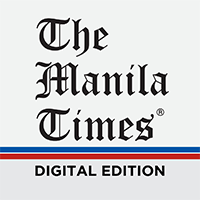 https://digitaledition.manilatimes.net/article/281814287759434
Business Times
FOR many small and medium enterprises (SMEs), business loans are a lifesaver. These can supplement cash flow gaps, enabling opportunities and business growth. If you're ready for one, you'll find tons of legitimate options from both the government and private sector. Many SMEs choose government loans by default, assuming it works the same way as state aid: with zero interest with little obligation to pay. Others choose banks without entertaining other options. However, you can lose out on savings or have difficulty with repayments if you don't at least research other options. To help narrow down your choices, here's a general guide on legitimate Philippine lenders: Banks. These are the largest private financing sources in the country. Most have an online banking service and thousands of branches nationwide. Business loans can be secured from BDO, BPI, Security Bank and Unionbank, among others. Independent lenders. These are nonbanking entities with a license to provide financing. Some are traditional lenders while others are financial technology firms that conduct most of their business online. Their capital is sourced from venture capitalists or private investors. First Circle and Investree are examples. Government providers. These are financial institutions owned or managed by the government. Their capital generally comes from public taxes and investments with other governments or economic entities. Examples are Small Business Corp., the financing arm of the Department of Trade and Industry (DTI) and Land Bank of the Philippines. Credit cooperatives. Also known as credit unions, these are financing sources that work the same way as banks except they are owned by customers who pay a membership fee. They also exist for a specific purpose and do not operate for profit. Because there are thousands of credit cooperatives, with many keeping loan details limited to members, it's hard to evaluate their business loans. Legitimate cooperatives are registered with the Cooperative Development Authority. Before transacting with any lender, always ensure that you are dealing with their official channels and that they are registered with the Securities and Exchange Commission (SEC) and the Bangko Sentral ng Pilipinas (BSP). Best interest rates: Government providers Government loans primarily cater to underserved and low income or priority sectors such microenterprises. Thus, they typically have lower interest rates and more lenient terms. For instance, the DTI's RISE UP Loans have an interest rate of 12 percent per annum. DTI Turismo Loans, meanwhile, only request a service charge of 8 percent. Banks can also offer low interest rates — some as low as 6 percent per annum — if you provide collateral. While this seems low, collateral loans are much riskier for SMEs as assets can be lost in case of default. Most banks also reprice their interest rates after the loan's initial fixing period. The repricing is based on market rates set by the BSP. This means your interest rate is likely to increase, especially if you are borrowing at a time when the BSP is trying to control high inflation. Among independent lenders, the most affordable non-collateral business loan is First Circle's Revolving Credit Line, which goes as low as 1.39 percent per month. In addition, the fintech (financial technology) company has a best price guarantee: if you have a better offer for non-collateral SME financing, it is willing to beat the price by 10 percent. Fastest processing: Independent lenders A lot of independent lenders can process loans much faster due to online application processes, fewer documentary requirements and proprietary underwriting models. First Circle, for instance, provides a conditional credit line offer to qualified borrowers in three to five business days. Also, applicants are only required to submit two initial documents and complete a consultation call to get an initial offer. In contrast, government loans can take 10 days or more due to the huge volume of applications. Some applicants report waiting for months after submitting their documents. Banks, meanwhile, generally take five to seven business days before making a loan decision. Biggest loan amounts: Banks Collateral loans from banks offer up to P20 million or more in financing, making them the best option for high-growth SMEs planning big-ticket purchases. Some are even meant to help SMEs buy property or another business. In contrast, non-collateral government loans have the smallest loan amounts — usually at the range of P10,000 to P300,000. This is because the government is focused on financing more microenterprises to help citizens create sustainable sources of income. Non-collateral loans from private lenders are usually in the P100,000 to P5 million range. However, non-collateral loans are more difficult to obtain since these put lenders at a higher risk of losing their capital. Lenders only grant them to businesses in good financial standing to reduce the risk of default. Longest loan terms: It depends Your loan term depends on your loan amount and type of loan, rather than the lender you choose. Term loans and collateral loans can have repayment periods of up to 25 years; the larger the term loan amount, the longer your repayment term can be. In contrast, credit lines and noncollateral loans have shorter loan terms even if you get millions in funding. This is because the longer the loan term, the higher the risk that you'll miss repayments. Credit lines often have a one-year renewable term; non-collateral loan terms are from one to three years. One exception are non-collateral government loans. For instance, DTI Turismo Loans offer P100,000 to P5 million, which borrowers can repay in up to four years. There is no one answer to which lender suits you best — it all depends on your business needs. Before borrowing, consider the following: – How much money do you need? – What is the highest monthly interest rate you can afford? – How much are you willing to pay monthly and for how long? – Is the application process fast and easy? – How soon will you need the money? Government loans usually have the lowest interest rates and the most lenient terms. However, application is typically slower and loan amounts are less than what private lenders can offer. Banks offer the biggest loan amounts and sometimes even lower interest rates. However, to obtain the latter collateral is required, putting you at a higher risk in case you default. Independent lenders have the fastest loan processing, since they usually have fewer requirements, an online application process and focus on non-collateral loans — eliminating the need to evaluate collateral. However, they have a higher barrier to entry and may be difficult for applicants who are not digitally savvy.
en-ph