Win LA! Win LA!
MARK RABAGO
2023-03-29T07:00:00.0000000Z
2023-03-29T07:00:00.0000000Z
The Manila Times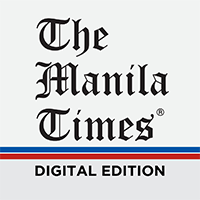 https://digitaledition.manilatimes.net/article/282084871060090
Sports
APOLOGIES to die-hard Celtics and 76ers fans, but if there's ever a time to change the infamous chant, it's now. And it's not about the Purple and Gold, as the LA I am referring to here is none other than Barangay Ginebra veteran point guard Luis Alfred Tenorio. The PBA's "Ironman" is currently in street clothes and serving as one of Tim Cone's able lieutenants at the bench, which if you ask me is just about right since one of LA's sobriquets is "Tinyente" before being promoted to "Gineral" when he moved to the camp of the crowd favorites. Tenorio snapped his consecutive playing streak at 744 games after he was diagnosed with stage 3 colon cancer. Initially, it was thought that the 5'9" former Ateneo stalwart was missing games due to a recurring groin injury, until March 21 when he himself made public his current battle with the Big C. The Nasugbo, Batangas native has already undergone surgery in Singapore to remove the cancerous growth and is scheduled to have chemotherapy soon. He expects to be back in Ginebra uniform on opening day of the PBA 48th season this coming October. Of all the Ginebra players, Tenorio best approximates the ordinary Filipino. He's not as tall as Japeth Aguilar or Christian Standhardinger, or has a foreign sounding name like Scottie Thompson, much less look anything like Fil-Ams Jaime Malonzo or Jeremiah Gray. So many Pinoys identify themselves a lot with Tenorio. And in the current PBA Governors' Cup semifinals, Ginebra has so far throttled sister team San Miguel Beermen after winning the first two games of the bestof-five series, perhaps inspired by what Tenorio has gone through. Let's "win one for the Gipper" has been supplanted by "Win LA! Win LA!" in Ginebra's locker room and this apparently is what Ginebra has been obediently doing. After a shaky Game One where Ginebra saw the winningest team in the PBA score 15 straight points in the fourth quarter to make things interesting, Game Two was an entirely different story as the Never Say Die squad didn't let up from the get-go led by Thompson's triple double with Standhardinger and Justin Brownlee scoring 32 points apiece. Ginebra critics would say that the Gin Kings' two wins came largely because of the absence of six-time PBA Most Valuable Player June Mar Fajardo of San Miguel. There's some validity to that assumption as "The Kraken" is hands down currently the most dominant local player in Asia's first play-for-pay league. However, those same SMB fans and Ginebra haters fail to account that Cone is also missing the services of not only Tenorio, who everyone knows always comes clutch in the playoffs, but also Japeth Aguilar, who easily is the most athletic Filipino basketball player in history. The Beermen tried everything to disrupt Ginebra's march to a 2-0 lead in Game Two and sometimes resorted to un-SMB ways. But alas, Cone and company were just too laser-focused in getting this semis affair with the Beermen over with and I do hope they again bring it in Game Three and advance to the best-of-seven finals. And talking about the Governors' Cup championship series, the other side of the bracket features MVP Group teams also battling for a finals berth. TNT Tropang Giga and the Meralco Bolts are currently tied at 1-1 thanks to the latter's OT win in Game Two. It was a night and day performance for coach Norman Black's troops as they were blown out of the water by the Tropang Giga in Game One. I'm rooting for the Bolts on this one as I was turned off by TNT import Rondae Hollis-Jefferson's recent "I'm good" remark when asked about how he matches up with Brownlee (although I loved the "You put Lebron in front of me, I'm good" remark). Now, who would like a Ginebra-Meralco finale?
en-ph