'The era of lawyers making laws has ended'
Please continue sending your comments to allinsight.manilatimes@gmail.com. Visit our page at www. facebook.com/All.Insight.Manila. Times. Messages can also be sent to Viber account (0915)4201085.
2022-05-14T07:00:00.0000000Z
2022-05-14T07:00:00.0000000Z
The Manila Times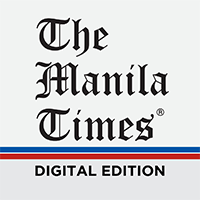 https://digitaledition.manilatimes.net/article/281651078703365
Opinion
ACTOR Robin Padilla topped the senatorial race in the recently concluded national elections. Though the count is still "unofficial" as of this writing, the trend is already irreversible, and with a lead of approximately 2.5 million votes over the second placer, Loren Legarda, he can no longer be dislodged from the top spot. Many wonder as to what Padilla is capable of, especially in terms of intellectual competence. I searched online for clues to get a glimpse of what this presumptive senator is made of. I found a video of Padilla being interviewed by a known television personality where he shared his views on various issues. The video was posted online three months ago, coinciding with the start of the campaign season for this year's elections, and it has more than 1.2 million views as of this date. PH has too many laws Padilla, contrary to his "bad boy" image in the movies, was humble in the interview, and he admitted what he is and what he is not. When asked if he would join the Senate blue ribbon committee, he answered in the vernacular, "Hindi naman ako abogado… For me, itong sistema ng gobyerno na ito, makikihalo pa ako diyan sa mga imbestigasyon… hindi na ... Mas gusto ko kasi sa oversight committee. Gusto ko pag-aralan ang mga batas na ginawa nila na marami namang hindi sumusunod." A senator is first and foremost a lawmaker. Can he fit in? "Ipaglaban ang karapatan ng maliliit. Wala ng iba." This would be his main role in the Senate, as Padilla aptly said. Aside from that, he perceives his legislative work would be in this manner: "Gumagawa ng batas at titingnan mo 'yung batas kung iyan ba ay gumagana sa maraming kababayan natin. Kaya po may oversight committee. Isipin nyo po ilan ang batas na tumama sa mga malilit. Iyan po ang problema. Kasi gawa ng gawa ng batas para meron tayong…katulad ng New Fishing Law, ang nakinabang diyan ay tayo ba? Ang maliliit nating mangingisda? Hindi po…" "Ang batas po kasi sa Pilipinas, pwede na tayong malagay sa Guinness World of Records; ang dami na nating batas, mga batas na kulang sa implementasyon. Kaya nandyan ang oversight committee kailangan natin matanong ang mga ahensiya ng gobyerno — 'Ano ginagawa ninyo para implement ang mga batas na nagawa?'" I share his position on that matter. I have written on countless occasions that we have so many laws, yet so little implementation. I could use up this whole column space listing down the laws that we have, which everyone almost always blatantly violates. He claimed that even back when he was not running for senator yet, he had already co-authored a law, the Robin Padilla Law, which amended the law penalizing the illegal possession of firearms. He was actually referring to Republic Act 8294. In response to the query that he is not a lawyer, Padilla stated, "Tapos na po tayo sa panahon na ang ang mga lawyer ang gumagawa ng batas kaya hindi n'yo maintindihan. Dapat ngayon, panahon na ho na isang Robin Padilla ang gumawa ng batas, sa guidance ng mga magagaling na lawyer, para maintindihan naman po ng ating mga kababayan kung ano ang batas (The era of lawyers making laws has ended. Now is the time that a Robin Padilla should make laws, under the guidance of excellent lawyers, so that our countrymen can understand these laws)." Viewers' comments The same Padilla interview had already elicited 7,392 comments as of May 12. More than 90 percent of the comments were favorable to Padilla. Here are some of those comments. "He really knows what he was saying dito. Ang dami kong natutunan sa mga sagot nya. Isa ko sa mga na disappoint nung nakita ko ung partial results pero now I understand how he got there. Ramdam ko 'yung sincerity n'ya na tumulong talaga. Boo lang sa biased interviewer mo, Sir Robin. Congratulations Sir sana mapakita mo at mapatunayan mo you deserve the spot you're in right now." – Abbie Fesalbon. "Now I understand where the millions of votes came from. I see a man with a passion for serving the Philippines and the Filipino people. Someone who is well aware of the Philippines' scenario, its problems and alternative solutions. Praying that your love for the country and passion to serve will not falter as well as put into action whatever PPAs you have in mind that will benefit the Filipino people." – Rhea Martesano-Ramos "I never thought that Robin is so articulate. He knows what he is doing. Too bad I did not vote for him but still glad that he won a seat in the Senate. Looking forward to see his full potential as a legislator." – Christian Ocampo "I'm watching it now because of the result of 2022 election. I'm impressed with your knowledge, Robin, didn't expect this from you. Now I know why people voted you. God bless you!" – Aveeme Navalta "Robin is articulate, calm and confident. He's also knowledgeable on his chosen craft and has the charisma and sense of patriotism on the way he speaks. No wonder he's No. 1 on the ongoing senatorial race. Let's give him the floor." – Augustus Perez These comments have one thing in common: a transformed view and respect for Robin Padilla. I don't disagree with them. Robin Padilla earned it.
en-ph