What now for MSMEs under a Marcos presidency?
BENEDICT CARANDANG
2022-05-14T07:00:00.0000000Z
2022-05-14T07:00:00.0000000Z
The Manila Times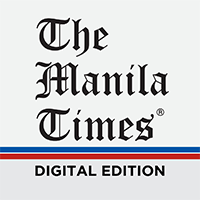 https://digitaledition.manilatimes.net/article/281797107591429
Business Times
AS we await the official proclamation of the winner of the recent presidential election, the question on the minds of a lot of micro, small and medium enterprises (MSMEs) right now is what is in store for them in the incoming Marcos presidency? Let's do a review of President-elect Ferdinand "Bongbong" Marcos Jr.'s recent pronouncements on how he plans to help and support MSMEs, which are very vital to our economic recovery. Will this be a continuation of the Duterte administration's support, or will he pursue a different track? Here are some of his plans as gathered from interviews and news articles on his website and the internet. In Vlog #144 last year, Marcos highlighted tips on how to survive during the pandemic. He advised MSMEs to minimize business costs or downscale to save on cash. He also suggested that they maximize manpower value and multitask on duties that one person can do. Moreover, he suggested taking the business online. Lastly, MSMEs must pursue social media marketing and advertising to be able to reach more customers. In line with the advice to digitalize and take the business online, he pledged to implement a digital infrastructure development program to fuel a digital shift in the country's trade and commerce, education and agriculture research. In order to support this, he wants to push for the modernization of the Philippine Postal Corp. (PHLPost) to cater to the needs of MSMEs that use e-commerce platforms. He intends to make PHLPost an ideal delivery partner for e-commerce platforms by increasing its capacity and capability to handle its existing customer base as well as MSMEs moving to an online business model. Furthermore, he said there was a need to encourage MSMEs to shift to digital to allow them to participate in the growing e-commerce market, which is expected to reach $15 billion by 2025 according market data provider Statista. During Go Negosyo's "Kandidatalks" series last December 2021, meanwhile, Marcos spoke about plans to rationalize taxes and allocate portions of the internal revenue allotments (IRAs) of local government units (LGUs) to help fund MSMEs, at the same time guiding them by assessing the soundness of their business plans. This was made possible by the Mandanas ruling, which increased the IRA of all LGUs. He also believes organizations like Go Negosyo can help assess MSME business plans. "We need to teach them all the things needed to run a self-owned business," he added. Furthermore, he supports granting tax amnesties to those who suffered during the pandemic and help MSMEs now in debt. He believes that the structure of taxation for MSMEs must be revised to encourage them to comply with tax requirements and build their credit rating. He added that to help MSMEs succeed, they should have lower taxes and their goods must be nonVATable, especially for cooperatives earning P10 million or less. "People need jobs, and the biggest bang for our buck are the MSMEs. The effect of any effort we have to help MSMEs will be felt immediately," he says. "Most people are willing to become entrepreneurs but we find MSMEs in a difficult situation. If we have (aid) for individuals, we should have ayuda for MSMEs," he added, since most MSMEs have used up their savings, borrowed capital, and are now stuck with debt. In a 2016 press release about the country's SMEs readiness for Asean (Association of Southeast Asian Nations) integration, Marcos said problems in accessing loans, poor infrastructure and the high cost of power were keeping them from achieving global competitiveness. He added that product improvement and innovation and skills training should be pursued to help MSME products become more competitive. "If we are to make meaningful change in the economy, we should help our SMEs because they make up more than 99 percent of our businesses and as they are now competing in the Asean market, they should be able to offer high-value products and services to be able to survive," he said. The medium- to long-term solution in helping MSMEs will include developing the country's transport system to accommodate goods and not just people, he said, as the pandemic exposed the country's supply line weakness as shown by the need for cold storage for vaccines and the challenges in the movement of goods during lockdowns. If we are to take advantage of the rise in demand this year, improvements in the country's infrastructure are needed that will support the local logistics sector, he said. These are just some of Presidentelect Marcos' pronouncements that gives MSMEs hope for a brighter future and continued growth from the scars of the pandemic. We will learn more about the Marcos administration's programs for MSMEs in the coming weeks and months after it is sworn in and we are hopeful that the MSME sector will always be a priority. Benedict Carandang is a Harvard Kennedy School alumnus and a Young Global Leader of the World Economic Forum. He is also the vice president for External Relations of First Circle (www.firstcircle.ph), a fintech company that helps finance business-tobusiness SMEs and a Go Negosyo KMME mentor advising MSMEs. On the side, he is a presidential appointee to the board of trustees of the Cultural Center of the Philippines.
en-ph