Gilas in Asian Games: China's revenge?
BASKETBALL SLEUTH MICHAEL ANGELO ASIS
2023-09-18T07:00:00.0000000Z
2023-09-18T07:00:00.0000000Z
The Manila Times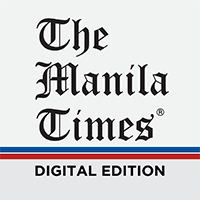 https://digitaledition.manilatimes.net/article/282076281473243
Sports
THE 19th Asian Games will be held in Hangzhou, China. The early reports state that they are really sore at the embarrassing loss from the Philippines. Thus, they are making preparations and assembling a strong team. However, more than a strong lineup, the scarier aspect of Chinese basketball is their home cooking. The last time we faced them on their home soil for the FIBA Asia Cup in 2015, that game was notorious for the dirty tactics done by China both on and off the court. Side note: Joining the Chinese team in the Asiad is 7'3 center Harold Yu, who played high school basketball in Sierra Canyon, probably the top high school program in the US. He became teammates with Bronny James, son of LeBron. We have seen what we can do against China on our own court, but our team will drastically change, despite the event being just a month after the FIBA World Cup. Let's see who's on the roster. The Final 12 Perhaps one of the biggest changes is the coach. After a lot of controversy, Chot Reyes finally relinquished his position as Gilas' main mentor. That is now on the lap of Tim Cone, who was Reyes' lead assistant in Gilas, and constant rival in the PBA. Cone's options were limited since the international campaigners with Gilas did not secure releases from their mother teams. It was an autopass for the Japanese B.League, and that included Dwight Ramos, Ray Parks, Jr, Thirdy and Kiefer Ravena, Kai Sotto, and AJ Edu. Along with our NBA player, Jordan Clarkson (who also could not join), some of those players comprised most of the starting five. Cone had to replace Jordan Clarkson with Justin Brownlee, Kai and AJ with Ange Kouame and Mo Tautuaa. Dwight's role will be taken by Chris Newsome. Kiefer as the point guard will now be Terrence Romeo. CJ Perez will also be replaced because he went abroad to visit his family, and can only return just days before the Asiad. Cone also lost Jamie Malonzo to injury, and Brandon GanuelasRosser, a discovery in the SEA Games, is also injured. Both would have helped the already thin frontline. All in all, there are only four holdovers from the World Cup team: RR Pogoy, June Mar Fajardo, Scottie Thompson and Japeth Aguilar. Aguilar did not get much playing time in the FIBA event, so he will play a bigger role here, probably his last stint. Point is, they don't have as much developed chemistry as we might think. The style of play is more traditional, since there are no uber athletic Europeans or Americans this time around. While the lineup is weaker, so is the opposition. Also, Cone is more in his element here, even if he did not get the lineup he wanted. JB is the key Justin Brownlee is the key element here. He may need to play even the power forward position, but he is ready to assume that. The team will also not lack for toughness with Calvin Abueva around, along with Jason Perkins. This is still a talented team, and if JB is 100 percent, and Ange Kouame delivers his gains from playing internationally, then we have a good chance to get a medal. The Asian Games allows nonFIBA or Hagop rule qualifiers to play, as long as they have a Philippine passport. In the coming years, we may be able to have more representation as the next few years will see the PBA brimming with Filforeign talent. This is where we can maximize the foreign talent that were collectively disqualified with the Hagop Rule. The influx of Fil-foreigners has already started, but will likely heat up starting with the 2023 PBA Draft on Sunday. Hopefully, we can have Remy Martin, Kihei Clark, Kamaka Hepa, or Quentin Millora-Brown to beef up the Asiad campaign, until such time they can be considered as locals in FIBA.
en-ph